Hello everyone! My name is John Doherty, and this is my first Distilled blog post. I am excited and privileged to take this opportunity to officially announce that I will be joining Distilled and Tom Critchlow in New York City in June!
For those of you who do not know me, I have been working full-time in SEO in Philadelphia, Pennsylvania for the past six months. Previous to that, I lived in the Swiss Alps for a few years and ran a small book publishing company. I was trained as a web developer at James Madison University and received experience as a customer technical support manager at a software company outside of Washington DC. In my spare time, I shoot travel photography and enjoy a number of outdoor sports, especially skiing and rock climbing. You can find me on Twitter (@dohertyjf).
Now on to the post:
Distilled in NYC: A Victory for SEO
New York is, arguably, the epicenter of business, in America, today. New York has Wall Street, Donald Trump, the United Nations, and Central Park (ok, that last one isn't business, but it's cool). With all of these features, New York City has a lot to offer the world and, specifically, the search marketing and optimisation world.
Issues of the SEO industry reputation have been rampant over the past few months. In the last 12 months, we've had the Mayday Update, then some high-profile penalties, then the Panda update, and plenty of other smaller algo tweaks in between. SEO has been written about extensively in national newspapers, which, because of the Internet, are really international, and therefore, the name of our industry has been smeared in very public places.
My hope for New York is that we can help rejuvenate and redeem the name of SEO in the business world. We will have the incredible opportunity to network in our new office space (the exact location will be announced soon) and work in a fast-paced environment where our skills will be challenged every day.
We are Looking for Awesome People!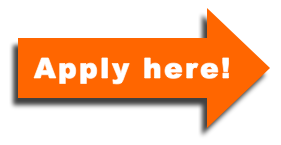 We want to work with awesome people who are excited about the industry, get things done in creative ways, and who are constantly pushing the limits and trying to drive the industry forward. We'll also initially be working in a fast-paced startup mode, and so the position affords the opportunity to help shape the culture and reputation of the NYC office.
If you meet these qualifications and are excited about SEO, I encourage you to apply! A group interview is tentatively planned for the 19th or 20th of May, after Pro Boston (and tickets are still available!)
The office will open toward the end of June, with the earliest possible date being June 20th (Monday).
I'll see you in New York (and Boston beforehand!)